We have used the 3D FlipBoook plugin to display the first three chapters of our book in a vivid 3D fashion.
You can flip pages with sound turned on and off, zoom pages in and out, view the table of contents showing all the page thumnails, or even download and print the preview version of our book. All this can be done at the home page section right above the order button.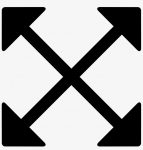 If you view the home page with your cell phone, you can even clip the full screen button (as shown) to preview the book in a full screen mode.